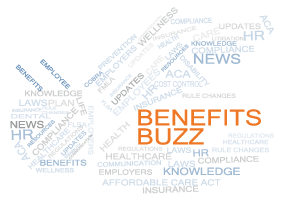 Supreme Court Upholds Vaccine Mandate for Health Care Workers
FAQs Address COVID-19 Vaccine Coverage and Premium Discounts
COVID 19 Vaccine and Testing Mandate Employer Obligations
Attraction and Retention Amid President Biden's Vaccine Mandates
---
Supreme Court Upholds Vaccine Mandate for Health Care Workers
On Oct. 29, 2021, the U.S. Supreme Court issued an order denying a request by a group of health care workers to be exempt, on religious grounds, from Maine's statewide vaccination requirement for health care workers.
Background
Enacted in 1989, the law at issue requires all health care workers in the state to be vaccinated against various infectious diseases. By the time COVID-19 was added to this list (as of Aug. 12, 2021), a 2019 amendment had already eliminated provisions allowing employees to be exempt from vaccination if they objected on religious or philosophical grounds. Now, the only available exemption is for situations in which a worker presents written proof from a health care provider showing that the vaccine would be medically inadvisable.
Supreme Court Case
Several health care workers sued the state to block it from enforcing the COVID-19 mandate against them due to their religious beliefs. After two lower courts declined, the Supreme Court also refused to block the law. Because the case was brought on an emergency basis, the court did not explain its decision.
Employer Impact
The upheld law applies only to "designated health care facilities" in Maine. These include licensed nursing facilities, residential care facilities, intermediate care facilities for persons with intellectual disabilities, multilevel health care facilities, hospitals and home health agencies. These employers should become familiar with the state vaccination mandate, the Supreme Court's decision and the Maine CDC regulations.
In addition, all employers should become familiar with guidance on federal fair employment laws and workplace vaccination mandates issued by the federal Equal Employment Opportunity Commission (EEOC).

---
FAQs Address COVID-19 Vaccine Coverage and Premium Discounts
On Oct. 4, 2021, the Departments of Labor (DOL), Health and Human Services (HHS) and the Treasury issued FAQs addressing rules regarding premium incentives for COVID-19 vaccines and rapid coverage of preventive services for COVID-19.
Premium Discounts for COVID-19 Vaccines
The FAQs clarify that a group health plan (or health insurance issuer offering coverage in connection with a group health plan) may offer participants a premium discount for receiving a COVID-19 vaccine. However, plans generally may not condition eligibility for benefits or coverage on vaccination status, and any discount must comply with final wellness program rules.
Under these rules, a premium discount that requires an individual to obtain a COVID-19 vaccine would be considered an activity-only wellness program, which is a type of health-contingent wellness program. These programs must comply with the rules' five nondiscrimination criteria, including an incentive limit and requirement to offer an alternative standard in some cases.
The maximum permissible reward (or penalty) under a health-contingent wellness program that is part of a group health plan (and is not related to tobacco use) is 30% of the cost of coverage.
Preventive Services Coverage for COVID-19
Effective Jan. 5, 2021, plans and issuers must cover, without cost sharing, any COVID-19 vaccines and their administration immediately once the particular vaccine becomes authorized under an emergency use authorization (EUA) or approved under a biologics license application (BLA). This coverage must be provided consistent with the scope of the EUA or BLA, including any amendment, to allow for an additional dose to certain individuals, booster doses or the expansion of the age for whom the vaccine is authorized or approved.
HIPAA Privacy Rule and COVID-19 Vaccine Inquiries
On Sept. 30, 2021, HHS issued FAQs on the application of the HIPAA Privacy Rule on COVID-19 vaccination and the workplace.
Overview of the FAQ Guidance
The HIPAA Privacy Rule does not prohibit any person—including HIPAA-covered entities and business associates—from asking whether an individual has received a COVID-19 vaccine. Rather, the Privacy Rule regulates how and when a covered entity or its business associate may use or disclose protected health information (PHI), including an individual's vaccination status. The Privacy Rule does not prevent any individual from disclosing whether he or she has been vaccinated against COVID-19 or any other disease. The Privacy Rule does not apply to individuals' disclosures about their own health information.
Additionally, the Privacy Rule does not prohibit an employer from requiring an employee to disclose whether they have received a COVID-19 vaccine. The Privacy Rule does not apply to employment records and does not regulate what information can be requested from employees. However, documentation or other confirmation of vaccination must be kept confidential and stored separately from the employee's personnel files under Title I of the ADA. Note that other federal or state laws do address these requests and disclosures.

---
COVID 19 Vaccine and Testing Mandate Employer Obligations

---
Attraction and Retention Amid President Biden's Vaccine Mandates
Attracting and retaining top talent is always a top challenge facing employers. With the COVID-19 pandemic, employers have had to navigate a tight labor market while supporting employees and adapting to local COVID-19 regulations. And soon, some employers may be subject to President Joe Biden's vaccine mandates, which can further complicate employee relations and talent acquisition efforts.
Biden recently directed the Occupational Safety and Health Administration (OSHA) to draft a new emergency rule requiring businesses with 100 or more employees to ensure workers are either fully vaccinated or tested for COVID-19 weekly.
This article provides an overview of the impending rule, talent market implications and employer considerations for employee attraction and retention.
Overview of the Rule
The new rule comes shortly after the Pfizer-BioNTech coronavirus vaccine was fully approved for use by the Food and Drug Administration, enabling the White House to fight the pandemic more aggressively. The OSHA emergency rule—which is expected to take effect in the coming weeks—will reportedly also require large employers to provide their workers with paid time off to get vaccinated and recover from any vaccination-related side effects.
Impact on Labor Market
Notably, while this rule impacts around two-thirds of private-sector employees, it does only impact around 2.5% of private-sector employers, according to the U.S. Bureau of Labor Statistics. However, that small percentage of companies employ the overwhelming majority of U.S. workers, impacting as many as 80 million Americans.
Employee beliefs will vary greatly, so employers need a pulse on their workforce's concerns. As such, Qualtrics conducted a survey with U.S. employees about vaccine mandates in March 2021 and again recently after plans for a federal mandate were announced. Consider the following findings:
More than half (60%) of employees say they'd support their current employers if they require vaccination before returning to work. In March, that number was a bit higher at 66

%.

Nearly a quarter (23%) of employees would strongly consider leaving their place of work if their employers mandated vaccines, compared with 19% in March.
About half (57%) of employees would feel safe going back to work without a vaccine mandate, while 24% would feel unsafe in the workplace without a vaccine mandate.
Undoubtedly, there will be mixed opinions on the vaccine mandate, but large employers will have to comply with OSHA's guidance or could be subject to fines.
The talent market may continue to adapt or shift, as we've seen since the start of the pandemic. As the talent market develops and employees process what this rule means, there are some general issues for small and large employers to consider.
Considerations for Employers
This rule will not directly impact all businesses. But regardless of company size, employers will continue to face employee attraction and recruitment challenges due to the pandemic and, now, vaccine mandates.
Amid the release of OSHA's rule, employers can start planning today and revamp their talent strategies to win over and keep more employees.
Prepare for Mixed Opinions
As mentioned, employment surveys reveal that some employees may quit their jobs if faced with a workplace mandate, but don't assume that the general employee feedback will be negative. In many cases, employees are on board—and being part of a vaccinated workforce could be a desire of current and future employees who desire safety.
If unsure about their workforce's sentiment, employers could use a survey to discover how employees feel about workplace vaccine mandates. A survey won't change the rules and how it applies, but it can help employers understand where their employees stand and how they can best communicate and address employee needs. Employers could even find out that most of their workforce favors vaccination and then focus on making vaccine-hesitant employees feel heard and understood.
Once employers know how their workforce feels about impending vaccine mandates, updating their vaccination communication strategy is essential to retaining employees looking for other opportunities. Overall, employers should be empathetic as they communicate with employees and stick to the facts about safety in the workplace. Clear, concise and consistent communication can be critical to organizations educating and engaging with employees. Strong and authentic communication can help employees feel heard and supported if they feel uncomfortable in the workplace.
Employee Referral Program
Employees can be some of the best brand ambassadors, and they are likely connected to other strong workers. Many organizations have turned to referrals to offset the recruiting challenges posed by the pandemic. That trend will likely continue or increase as companies use such programs to their full potential.
People often run in like-minded circles. As such, employees on board with a vaccine mandate in the workplace may have other top talents in their networks who feel the same way. So, as it pertains to the vaccine mandate, an employee referral program or a revamped program with additional incentives could help an organization attract new talent while supporting current, strong employees.
Internal Talent
The pandemic has made upskilling an important talent strategy to retain employees. If they haven't already, employers could focus on upskilling and retraining employees. Not only can this address skill gaps, but it will support employees' career growth. Upskilling demonstrates that employers care about workers' careers and futures. It can be critical to retaining employees on board with workplace vaccine mandates while also offering an attractive perk to employees who may be on the fence about going to a different company without a mandate. Employees who receive training and development opportunities are typically happier in their roles and believe in the company. Upskilling is a way to support employees in their career development while also creating new business opportunities.
Safety Communication
Keep in mind that the pandemic has propelled safety to the forefront of current and future talent concerns. While an organization may be going above and beyond to ensure the safety of employees, these efforts must also be highlighted in employer branding by prioritizing safety in employment- and nonemployment-related materials. Safety-related expectations must also be included in job descriptions and postings.
Employers can start planning now to update job descriptions and company information that highlight or include COVID-19 safety and vaccine information. The overall goal of workplace preventive measures and vaccine mandates is to provide employees with a safe, healthy environment amid the pandemic. Safety continues to be a key driver of employment decisions, so employers can attract and retain more employees by transparently sharing applicable measures and policies in place. Now more than ever, employees are looking for a workplace where they feel safe.
Summary
Whether directly impacted by the vaccine mandate or not, employers of all sizes need to make a concerted effort to attract and retain more employees as vaccination workplace policies are about to change for some. Remember that a small percentage of employers will be impacted, but they employ a majority of workers.
The first step is understanding where employees stand so organizations know how to approach the topic and craft strategies that will best resonate with their workforce. It'll come down to listening to and supporting employees and offering attractive workplace benefits to bring in skilled employees and keep more employees on board.
As employers await more guidance from OSHA, now is an excellent time to understand not only how vaccine mandates could impact their talent strategy today and beyond but also how to take preventive measures to address employees' concerns and questions. Contact HealthSure today for more employee attraction and retention resources.

---
©2021 Zywave, Inc. All rights reserved.
The information provided in this alert is not, is not intended to be, and shall not be construed to be, either the provision of legal advice or an offer to provide legal services, nor does it necessarily reflect the opinions of the HealthSure, our lawyers or our clients. This is not legal advice. No client-lawyer relationship between you and our lawyers is or may be created by your use of this information. Rather, the content is intended as a general overview of the subject matter covered. HealthSure and Marathas Barrow Weatherhead Lent LLP are not obligated to provide updates on the information presented herein. Those reading this alert are encouraged to seek direct counsel on legal questions.