The 2nd Annual True Grit Issue
"Tomorrow is the most important thing in life. Comes into us at midnight very clean. It's perfect when it arrives and it puts itself in our hands. It hopes we've learned something from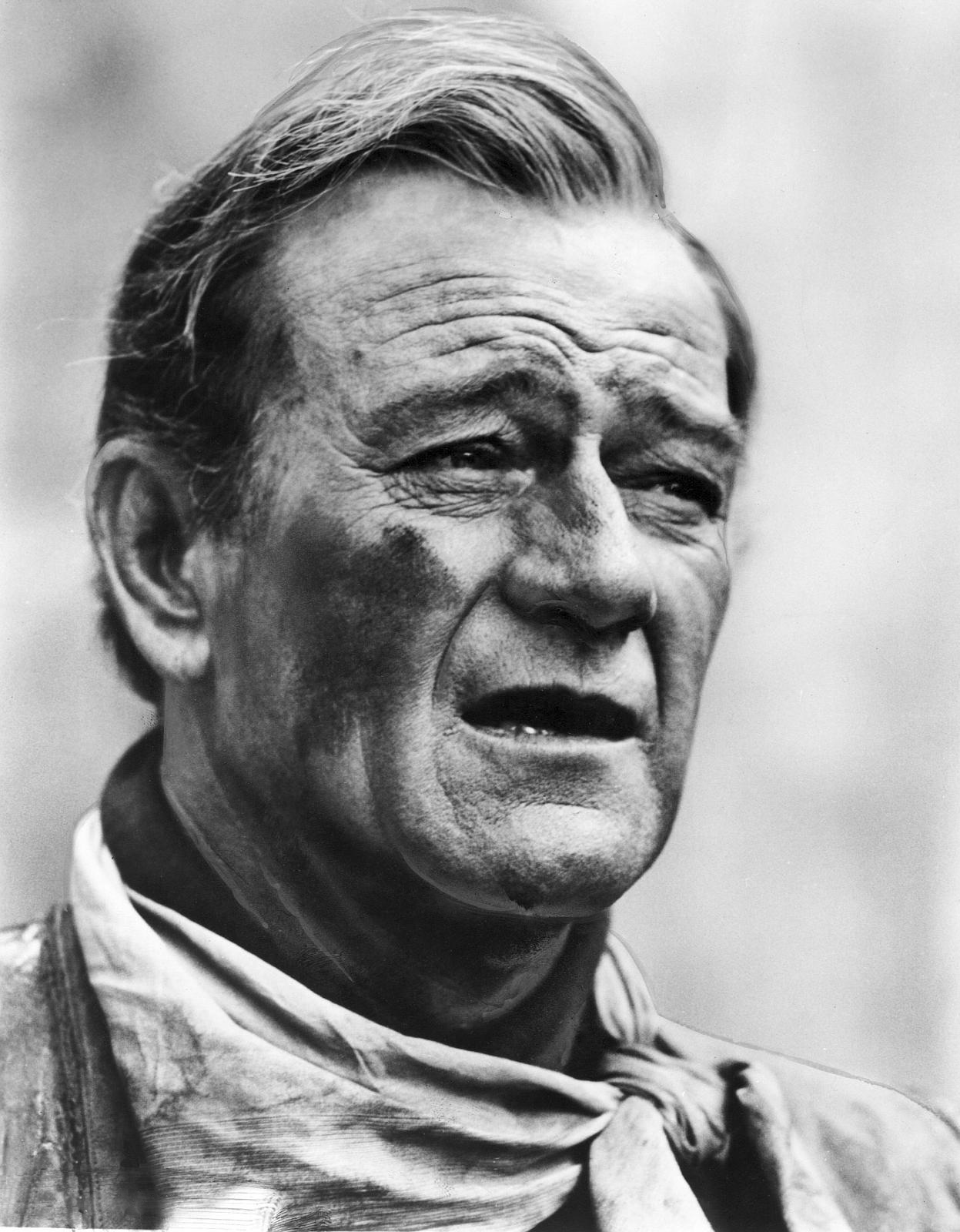 yesterday
-John Wayne
When it comes to grit, true grit, the men and women managing rural hospitals have it in spades. In this, our 2nd annual True Grit issue, we look at a case where even the grittiest of grit was not enough to keep a rural hospital open.
Like the resilient, steadfast defenders of the Alamo, the board, administrators, doctors, nurses, and employees of Bowie Memorial Hospital fought with everything they had. TORCH co-founder Lynn Heller – a modern-day Davy Crockett – led the battle. While the hospital had to close, our interview with Mr. Heller looks at how other hospitals can benefit tomorrow from the lessons learned yesterday.
---
Contents
It was the Alamo all over again for Bowie Memorial Hospital
Is Cutting Cost Still Important in 2016?
HealthSure Delivers Dozens of Gifts to Austin's Ronald McDonald House
---
It was the Alamo all over again for Bowie Memorial Hospital
"Even now, people are calling to say they didn't really believe the hospital would close and they want to change their votes. It's the saddest thing I've seen in 49 years."
Lynn Heller has a lot to be upset about. He has gone to battle for the health and well-being of Bowie and surrounding areas' residents since he started working at Bowie Memorial Hospital in 1976, 10 years after it opened.
The hospital officially closed its' doors on an early Monday morning – November 14, 2015.
The decision to close was made at a board meeting the week before during which an unidentified board member was quoted as saying, "With reaching out to the citizens of this area twice for help with taxation, as the majority of hospitals in Texas are at this time and being voted down each time, I make a motion to close this hospital, including the emergency room."
The decision to close came after the hospital went to voters for a second time in April of 2015 with a proposal to have Bowie Memorial become a medical taxing district. The vote was close: only 184 votes separated the two sides with the ballots coming in at 1,548 for the proposition and 1,732 against. The previous attempt occurred in May of 2011 and what was soundly defeated 1,644 to 973.
Where did the money go?
While speaking during a board meeting in June, Mr. Heller, put the issues that led to the eventual closing of the hospital into perspective saying, "It is not an accident BMH got into this financial condition."
"Years ago it was a profitable hospital, no tax money was needed, but then the federal government tried to solve rural hospital problems by creating the critical access hospital program. Bowie was and is a prospective payment … it would have cost it to go to critical access. No one knew they were going to cut the legs out from under the prospective reimbursement system. We were caught up in this thing that happened 10 years ago."
As interim CEO, Mr. Heller pointed to the reduction of hospital and doctor reimbursements, along with the burden of unfunded mandates like electronic medical record keeping, as only part of the difference between survival and closure. In an interview with HealthSure Headlines, Mr. Heller said from the first day he began working at the hospital as assistant administrator and business manager, the attitude was to grow the hospital's ability to deliver the best care possible and with a profit.
The financial records tell the tale:
In 1994 (Mr. Heller's last year as administrator) BMH made approximately $700,000 despite having $623,000 of uncompensated care and bad debt on its books
In 2011, uncompensated care and bad debt was $4.8 million
As of June 30th, 2015, the number was $3.7 million
"We are a city chartered hospital. This means we are a public hospital and have to take care of the people who cannot afford care – the working poor. If we could have collected only 30% of the cost of uncompensated care, we would have been able to stay open," Mr. Heller said.
There was an immediate economic impact on the town of approximately 5,000: 138 employees lost their jobs and hospital officials estimated the closing would affect an additional 336 jobs within the community.
With the closing of Bowie Memorial Hospital (BMH) residents are left with a choice of four hospitals, the closest being about 20 miles away.
Nocona General Hospital has a 24-hour Level IV emergency department and is the closest alternative at 19.1 miles. Clay County Memorial and Wise Regional Health are the next closest at over 28 miles. Muenster Memorial is 32 miles away.
Lessons learned
"I've thought long and hard about what we could have done differently," Mr. Heller said. "It all comes down to one thing. We should have had a community advisory committee working with the board. If they had met every three to six months and were a conduit between the community and the hospital, we would have known what the community wanted from the hospital and what the community thought about the hospital."
Both attempts to create a hospital taxing district faced opposition from small, but vocal and well-organized groups. In 2011, the opposition came from the nearby town of Forestberg and Mr. Heller recalled BMH was not prepared for the hostility they faced. In 2015, a group from Sunset, Texas "went to school on what happened in 2011," taking over where Forestberg left off.
"If we had done a better job of building support for the hospital through education to help the people understand the complexities of running the hospital and the hospital understand the people, we would have been able to deal with the opposition we faced."
Mr. Heller said he thought it was ironic that BMH faced such opposition because of the number of rural hospitals in Texas that benefit from tax subsidies. "The map shows how there would be no hospitals in most places in rural Texas if there were no hospital districts."
And, even though the community voted against the taxation district, when the hospital actually had to close its doors the community reacted with disbelief. "If we had the vote today, there is no doubt in my mind it would pass," Mr. Heller said.
What's next?
Bowie Memorial Hospital is only one of many rural hospitals struggling to stay on budget. When asked what advice he would give other hospitals' boards and administrators, Mr. Heller said, "The number one thing is to have your financial house in order… balance your checkbook."
"You also need to create an atmosphere where what is good for the doctors is good for the hospital and what is good for the hospital is good for the doctors; an environment where you are not in competition with your medical staff. Make them your partners in providing care to the community."
While things did not end well for the Texans at the Alamo, their heroic grit continues to inspire citizens across the state. Perhaps the true grit shown by the board, administrators, doctors, nurses, and employees of Bowie Memorial Hospital will serve as an inspiration to other small hospitals in their ongoing battle to provide great healthcare to all rural Texans.

---
The numbers are sobering:
50+ rural hospitals have closed since 2010 (at least 13 of which have been in Texas)
283 others are vulnerable to closure*(at least 13 of which have been in Texas)
These numbers are especially dire given the vital role rural hospitals play in the health and well-being of rural Texans. Consider these facts published in 2014 by TORCH:
Across the nation, small, rural hospitals have equal or better patient quality outcomes and cost less per Medicare beneficiary than their urban counterparts
Rural hospitals are more negatively impacted compared to urban hospitals from Medicaid and Medicare cuts, because they treat higher levels of Medicaid and Medicare patients
Older and poorer patients are treated at rural hospitals, providing a higher percentage of Medicare and Medicaid services than urban hospitals — both of which pay less than private insurance
Rural areas in Texas have the highest levels of uninsured citizens — some as high as 50%— while the Texas average is 26%
14 of the 15 highest uninsured level counties in the country are Texas rural counties
And, according to a study by iVantage Health Analytics there are five things to know about the financial struggles these hospitals are facing:
The 283 vulnerable rural hospitals are located in 39 states
In states that have expanded Medicaid, 8.5% of the rural hospitals are vulnerable to closure
In states that have not expanded Medicaid, 16.5% percent of rural hospitals are vulnerable to closure
If all these hospitals close their doors, 700,000 Medicare patients would have to travel further away from their homes, than they currently do for medical care
If the vulnerable hospitals shut down, 86,000 rural community jobs – including 36,000 healthcare jobs – would be lost along with an estimated $10.6 billion GDP loss

---
Is Cutting Cost Still Important in 2016?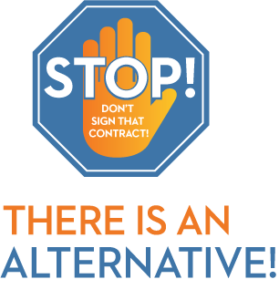 Consolidate your equipment maintenance into one simple contract.
Reduce costs by 15 to 22% every year!
Fixed cost means no more budget surprises
Single contract reduces administrative burden
Keep your current vendors
Save even more on parts and service
Receive reimbursements for in-house repair
Ask us for more information and a simple easy contract review.

---
HealthSure Delivers Dozens of Gifts to Austin's Ronald McDonald House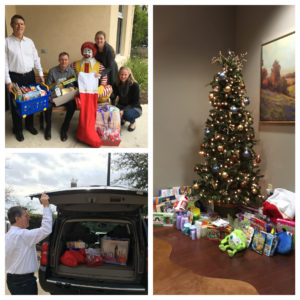 At our October Team Meeting, the HealthSure team was given a wish list for gifts to donate to the Ronald McDonald House for the holidays. The gifts range from diapers, toys, and children's books to gift cards, cosmetics, and dvds for the teens and adults. The HealthSure team quickly got into the holiday spirit and collected dozens of gifts to donate. Just before the Christmas Holiday a few members of the team delivered the gifts.
Jennifer Fudge, HealthSure's Director of Operations, organized the gift drive. She commented on the team's participation, saying "Having a child undergo medical treatments has to be incredibly difficult and demanding. Having to worry about how to stay close to your child when they need you the most, has to be unbearable. For over 40 years, The Ronald McDonald House Charities have been offering resources and support to keep families together, providing an important compliment to the outstanding medical teams. HealthSure believes strongly in giving back to our community, and especially to our healthcare community. While we wish we could take every pain away from every child, we are thankful we have the opportunity to donate our time and our wish list items."

---
This content is restricted to site members. If you are an existing user, please login. New users may register below.