The Safety and Compliance Issue
"A prudent man foresees the difficulties ahead and prepares for them; the simpleton goes blindly on and suffers the consequences."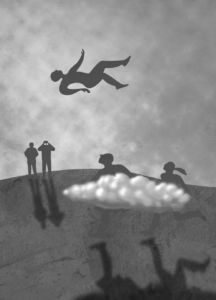 Proverbs 22:3
There is no such thing as an accident, only a failure to recognize the hand of fate."
Napoleon
The ability to foresee the difficulties the hand of fate has in store for your organization is a tall order; one very few healthcare leaders would claim to possess. Instead, the prudent leader creates a culture of safety and compliance and, in doing so, gives his or her organization a distinct advantage.
According to a 2013 study of companies recognized for safety and health excellence by the American College of Occupational and Environmental Medicine (ACOEM), there is a direct correlation between employee health and safety and performance. The study by HealthNEXT showed award-winning businesses were more prosperous than the S&P 500 with excess annual returns ranging from 3.03 percent to 5.27 percent.
The lead researcher, Dr. Raymond Fabius said, "Quite simply, we've proven that a corporate focus on health and safety is good business."
And the same goes for compliance. In a 2014 survey of 50 major companies, PA Consulting Group measured a "clear link between effective regulatory management and financial success… total shareholder return for those that manage regulation effectively is higher than for companies that don't."
The safety and compliance articles we have gathered here will help you prevent the avoidable, protect you from the inevitable and ensure your healthcare organization is able to prosper to its full potential.
---
Contents
---
Communication Failures Linked to 1,744 Deaths in Five Years, US Malpractice Study Finds
The following is an abridge version of an article original published by the website STATNEWS.com and written by Melissa Bailey.
Hospitals and doctors' offices nationwide might have avoided nearly 2,000 patient deaths — and $1.7 billion in malpractice costs — if medical staff and patients communicated better, a report released Monday has found.
Communication failures were a factor in 30 percent of the malpractice cases examined by CRICO Strategies, a research and analysis offshoot of the company that insures Harvard-affiliated hospitals. The cases — including 1,744 deaths — involve some horror stories that no family, and no medical professional, wants to experience.
In one instance, a nurse failed to tell a surgeon that a patient experienced abdominal pain and a drop in the level of red blood cells after the operation — alarming signs of possible internal bleeding. The patient later died of a hemorrhage.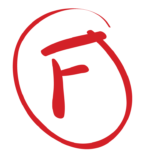 In another, medical office staff received calls from a diabetic patient, but did not relay the messages to the patient's primary care provider, so the patient never got a call back. The patient later collapsed and died from diabetic ketoacidosis, which arises when the body doesn't have enough insulin.
Frank Federico, vice president for patient safety at the Institute for Healthcare Improvement in Cambridge, Mass., called the findings disappointing because they suggest two decades of work has achieved too little progress. He said advocates have been pushing to improve communication ever since Boston Globe health reporter Betsy Lehman died in 1994 from a chemotherapy overdose at Dana-Farber Cancer Institute, which helped to incite the national patient safety movement.
The report cites many challenges, such as heavy workload, hierarchical workplace culture, cumbersome electronic health records, and constant interruptions. And it highlights solutions, including a program called I-PASS born at Boston Children's Hospital.
Analysts examined clinical and legal records in 23,658 malpractice cases from 2009 to 2013. They identified over 7,000 cases where communication failures, either among medical staff or between medical staff and patients, harmed patients.
The report found that, while electronic medical records have emerged partly to improve communications, in some cases they have the opposite effect. For instance, one woman's cancer diagnosis was delayed for an entire year because her lab result was plugged into the electronic health record but was not flagged to her primary care provider.
In another case, a primary care provider referred a patient to a lung doctor but didn't mention lab results signaling possible early congestive heart failure, assuming that doctor would see the results in the electronic medical record. About nine days later, the patient was rushed to the emergency room and died after his lungs filled with fluid.
The impact of miscommunication on medical errors is likely even greater than the report indicates, because it looked just at malpractice cases, said Dr. Christopher Landrigan, a patient safety researcher and pediatrician who directs the inpatient program at Boston Children's.
Miscommunication among medical staff while transferring patients contributed to 80 percent of serious medical errors, according to one estimate by the Joint Commission, a group that sets safety standards and accredits health care organizations.
Landrigan is part of a team that is trying to improve communication through I-PASS, a methodical way to relay information during patient "handoffs" when doctors and nurses change shifts.
The program began at Children's in 2008, in a pilot study sponsored by CRICO. Landrigan and his colleague Dr. Amy Starmer then showed in a New England Journal of Medicine study that medical errors dropped by 23 percent when nine other pediatric hospitals implemented I-PASS.
Now the method is spreading to 32 other hospitals in the United States, including those that treat adults, such as Brigham and Women's Hospital in Boston's Longwood Medical Area.
"We were doing our own work at the Brigham on how to improve handoffs, and we sort of realized that I-PASS is better," said Dr. Jeffrey Schnipper, director of clinical research for the Brigham's hospitalist service.
One recent evening, Schnipper took notes as five residents and interns handed off patients using I-PASS: Illness severity, Patient summary, Action list, Situation awareness and contingency planning, and Synthesis by receiver.
As intern Julia Beamesderfer heard a rundown of the 17 patients she would be caring for on the twilight shift, the doctor-in-training practiced the final "s," synthesizing the information and reading it back to her colleagues.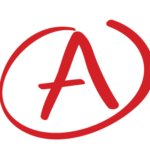 One patient came with special instructions: The elderly woman had just been diagnosed with metastatic cancer, but she didn't know that yet. The question came up: Who's going to break the news? The doctors decided who would do it, and how.
That's one piece of information that could easily get lost in the shuffle as doctors head home after an exhausting shift. The doctors also ran through action plans, such as how much pain medication to give.
IHI's Federico said that for patient safety programs like I-PASS to take off, hospitals have to create a culture of psychological safety, where all medical staff feel free to speak up without fear of being punished or ridiculed. And medical staff need to "speak with patients in a way they can understand," in a way that addresses their concerns.

---
Top 5 Patient Safety Mistakes Made by Healthcare Facility Staff
This article, published by the web site UltraRiskAdvisors.com, supports the finding that communication is a key factor in preventing patient safety mistakes.
What are the top 5 mistakes for healthcare facility staff? And more importantly, from a risk management perspective, what are some steps that can be taken to decrease the risks associated with human error?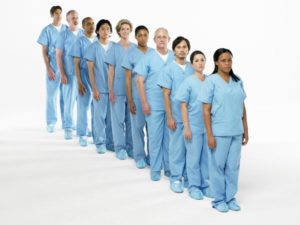 Mistake #1: Poor care coordination with patient's next phase of care
A communication breakdown can occur at the following patient handoff points:
Nursing shift changes
Nursing staff to physicians
ICU to lower levels of care
Specialists to continued care team
Facility to facility
Systems and tools that facilities may use to track patient handoff should be put in place and implemented. Is there protocol is in place to ensure implementation? Proper and thorough communication is essential for prevention of complications, such as patient falls – as well as ongoing monitoring of protocol implementation.
Mistake #2: Test results reporting errors
Timely and accurate medical test results are not only essential, they can be a life and death matter. Here's an example – A patient checks in with chest pain, dizziness and shortness of breath. If results are positive for heart attack, there's a narrow window of time in which medication can be administered. How does the hospital staff ensure that test results aren't being lost in the shuffle? A system of checks and balances must be in place that supports the physician in seeing the results and acting quickly and accordingly based on the findings.
Mistake #3: Retained surgical objects
Surgical tools left inside the body during a procedure, then not discovered until a complication arises, causes the need for a second unnecessary procedure. Understandably, this concern often comes as an unpleasant surprise to the public. How is this avoided? It comes down to diligent checks and balances on behalf of the entire surgical team along with implemented protocols that involve counting, checking and double-checking the tool and equipment count.
Mistake #4: Patient falls
Many contributing factors lead to falls – and these can be boiled down to the patient not having called for help. This applies to patients of all ages, not just the elderly. There are many reasons they may not have asked for help:
Not wanting to be a bother, appear helpless or needy
Unaware of their loss of muscle strength due to bed rest
Unaware of their mental state as a result of pain medication, sedatives, anesthesia, etc.
Immediate bathroom needs
Prevention strategies include the incorporation of "falling education" into patient check-in, so that each patient is explained the importance of fall prevention before they find themselves in the moment of choosing whether to call for help. Integrating hourly check-ins for each and every patient into the nursing staff's duties is another beneficial practice.
Mistake #5: Failure to adequately manage behavioral health patients in acute care settings
When hospital staff members have received basic violence prevention and de-escalation training, incidents can often be avoided before spiralling out of control, so that the neither the patient nor the employee gets injured. Solutions involve the implementation of staff training on basic violence prevention techniques. This can be accomplished with as little as a one-hour training session.
Bottom-Line
Communication is the link in each of these safety concerns. No one person can do, handle or prevent any of these occurrences. It requires teamwork, and a company culture that supports open communication, openness to trying new systems, and a commitment to constantly monitor the systems with ongoing quality checks in each of these areas. Also invaluable, is the formation of a risk management committee that meets regularly to monitor progress and make recommendations to improve safety.

---
5 Important HR Issues to Monitor for 2016
Employers have new challenges to contend with in 2016, resulting from Supreme Court decisions, federal and state legislation, and actions by federal regulatory agencies. There is a real cost

for employers who fail to comply with new laws. For example, the most recent Performance Accountability Report for the Equal Employment Opportunity Commission (EEOC), states that victims of discrimination received more than $525 million from private and government workplaces in 2015.
The following are five important issues that should be closely monitored in 2016:
Overtime Rule Change: The Department of Labor (DOL) has proposed a rule to expand who is entitled to overtime pay. Once regulations are finalized, it is possible that many overtime-exempt employees will become eligible unless employers raise their salaries—a move that could cost employers billions of dollars.
Same-sex Marriage: Since same-sex marriage is now accepted at a federal level, employers are required to provide the same benefits to same-sex couples as they do for opposite-sex couples. Employers must revisit their policies and practices regarding Equal Employment Opportunity (EEO), employee benefits, leave policies, marriage statuses and tax information in order to ensure that they treat all married couples equally.
National Labor Relations Board (NLRB) Pursuit of Workplace Policies: The NLRB has been proactive in pursuing employers whose handbook policies can be reasonably interpreted as infringing upon the rights of employees to engage in protected conduct. In doing so, the NLRB has found that certain employer policies, such as those that deal with social media, confidentiality and employee communications, violate employee rights. Because of this development, current workplace policies should be reviewed and drafted carefully to avoid ambiguous language that could be interpreted as interfering with the right to engage in protected, concerted activity.
Paid Sick Leave: In 2015, President Obama issued an executive order providing paid sick leave for federal contractors. Paid sick leave laws continue to be passed on the state and local level as well. In fact, from 2014 to 2015, the number of state and municipal paid sick leave laws in the United States has more than doubled. It is important for employers to determine if any of these new laws apply to them and to update their policies to ensure compliance.
Health Care Reform: Many employers are faced with the challenge of complying with the new annual health care reporting requirements under the Affordable Care Act (ACA). Applicable large employers (ALEs) and non-ALEs with self-insured plans were required to provide Forms 1095 or 1094 to their employees for the first time starting in 2016 for the 2015 tax year. Penalties for not doing so, or for providing inaccurate information, could be substantial. It is important for employers to know which forms to complete and what information to include.
Employers should also keep an eye on any relevant implications that might emerge as a result of the 2016 presidential election—specifically in regards to the Cadillac tax delay. Should the Cadillac tax go into effect in 2020, employers need to be sure that they are either ready to pay the tax or ready to make necessary changes to their health care plans.

---
Looking Forward to Seeing you at the TORCH Conference
HealthSure, representing the TORCH Insurance Program, will be participating in two panels at the upcoming TORCH Annual Conference in Dallas.
Wednesday, April 27th at 11 am, Barry Couch will be moderating, New Weapons for Your War on Cost. Join in a discussion with one of our distinguished TORCH member, Jeff Turner CEO of Moore County Hospital District to learn how they reduced maintenance costs by 20 percent by avoiding long term contracts. Before you sign another long term maintenance contract…STOP and come to this presentation to hear firsthand how these new alternatives can benefit your hospital.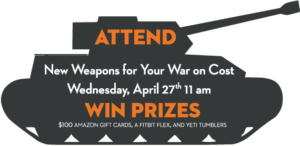 Learning Objectives
Assess the true cost of long-term maintenance contracts
Hear firsthand the pros and cons of OEM agreements vs. insured or self-insured alternatives
Explain how to transition to a maintenance contract alternative
Thursday, April 28th at 10 am, Brant Couch will be moderating, "True Grit": Paves Way To A Brighter Future, along with panel members: Steve Gularte, CEO, Chambers Health, Lynn Heller, retired CEO of Bowie Memorial Hospital, Jay Hodges, CFO, Graham Regional Medical Center. It's no secret rural hospitals across the country are struggling to survive. Attend this session to hear about actual experiences from hospital executives who have shown "true grit" as they navigated hospital closures and acquisitions.Their stories about what they would do different will arm you with new secrets of success and practical solutions for ensuring viability.
Learning Objectives
Recognize the signs that can precede a hospital closure
Describe the challenges that remain even after closure
Explain how to reduce the impact on the community
We are looking forward to seeing you on April 26th. Stop by our booth to say hi and to enter to win a bluetooth wireless speaker!

---
HealthSure is adding to our team of "A players"
We're seeking a Commercial Lines Account Manager who should have experience in the implementation of insurance and risk management programs, an understanding of coverage details and options, ownership in client retention, responsibility in the delivery of insurance products and maintenance of carrier relationships. This person must be able to think holistically to foresee potential issues as well as support the sales team in exploration and expansion through growth opportunities. Most importantly, this person must have demonstrated a proven commitment to service.
If you have seen this person (perhaps in the mirror), please contact Jennifer Fudge our Director of Operations.

---
Workers' Compensation – The ABCs of Employee Eligibility
Workers' compensation is a system of no-fault insurance providing wage-replacement and medical benefits to employees for accidental injuries they sustain at work. While participation in the workers' compensation system in Texas is optional, employers that choose to participate must comply with the Texas Workers' Compensation Act (TWCA).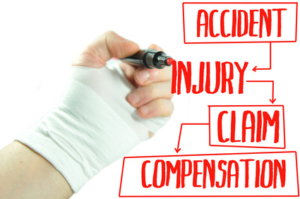 The Texas Division of Workers' Compensation (DWC), a division of the Texas Department of Insurance (TDI), enforces TWCA requirements throughout the state.
Compensable Injuries
To receive workers' compensation benefits, an employee must suffer a compensable injury. An injury under the TWCA is the physical damage, harm, infection or disease suffered as the natural result of employment. An injury is compensable only if it arises out of and in the course and scope of employment.
An activity is in the course and scope of employment if it has to do with and originates in the work, business, trade or profession of the employer. An employee performs activities in the course and scope of employment if he or she is engaged in the furtherance of the employer's business or affairs.
Individuals/Parties Covered Under the TWCA
The term employee in the TWCA has a broad meaning and includes:
Individuals in the service of another under an express, implied, oral or written contract of hire;
Individuals directed by their employers to perform temporary services outside the usual scope of their employer's business;
Individuals engaged in construction, remodeling and repair work for the employer at the employer's premises; and
Trainees under the Texans Work Program.
Individuals who violate state or municipal license, permit or certificate laws are still considered employees.
Alien Employees
Alien employees are covered by the TWCA, regardless of their residence status. If an alien or the alien's beneficiaries have a non-resident status, they may be represented by a consular officer.
Legally Incompetent Employees
Individuals declared to be legally incompetent are covered by the TWCA. A legal guardian may exercise the rights of an injured or legally incompetent employee.
Independent Contractors
Independent contractors are not covered under the TWCA because they are not considered employees. Instead, an independent contractor is responsible for securing coverage for his or her employees, unless he or she enters into a different agreement with a contracting party.
An independent contractor under the TWCA is a person who contracts to perform work or provide a service for the benefit of another and who generally:
Acts as an employer;
Is free to determine how the work or services is performed (including the hours of labor and method of payment to any employee);
Provides (or requires employees to provide) the tools, materials and supplies necessary to perform the work or service; and
Possesses the skills required for the specific work or service.
Extraterritorial Coverage
Individuals who sustain compensable injuries while working in another state are entitled to recover benefits under the TWCA if the injury is compensable under the TWCA and:
The employee has worked for at least 10 days of the last 12 months within the state; or
The employment is principally located in the state.
Individuals/Parties Not Covered Under the TWCA
Some individuals are not covered by the TWCA; however their employers have the option to extend coverage to them. Employees who waive their exemption from the TWCA must then be treated as if the exemption never applied. Exempt employees include:
Domestic and casual workers;
Individuals covered by a federal workers' compensation program;
Farm and ranch employees; and
Certain professional athletes under a contract for hire or a collective bargaining agreement;
Disqualification From Benefits
Even when an employee has a compensable injury, other factors may prevent him or her from receiving workers' compensation benefits. An employer may dispute a benefit claim if the employee inflicted his or her own injury intentionally or the injury was the result of intoxication. The TWCA also prescribes that employee waivers, preexisting conditions, off-duty activities and natural disasters may be grounds for disqualification. Negligence and assumed risk do not disqualify individuals from receiving benefits.
Employee Behavior
An employee will be disqualified from compensation if the injury occurred because of his or her willful attempt to injure himself, herself or another. This provision also applies to third parties who intend to injure an employee for personal reasons. Likewise, an employee may be disqualified if he or she was injured because of horseplay in the workplace.
Intoxication

Intoxication disqualifies employees from receiving benefits. According to the TWCA, intoxication includes having a blood alcohol concentration of 0.08 or more and losing the normal use of mental or physical faculties. Intoxication can occur as a result of the voluntary introduction of any of the following substances into the body:

A controlled substance;
A dangerous drug;
Glue or aerosol paint; or
Any other similar substance regulated under state law.


Intoxication and loss of normal use of mental or physical faculties does not include the usage of prescription drugs in accordance to a physician's instructions or the incidental inhalation or absorption of a substance present at the employee's workplace.

Waivers

Employees waive their right to sue for damages due to injury if they are covered by the TWCA. Employees can retain their right to sue for damages if they opt out of TWCA coverage. To opt out, employees must notify their employer within five days of beginning employment or receiving notice that the employer has obtained workers' compensation coverage. Employers cannot require employees to opt out as a condition for employment.

Preexisting Conditions

Employees with a preexisting condition are not automatically disqualified from receiving benefits. Rather, eligibility for benefits in these circumstances depends on whether the preexisting condition was aggravated by an injury in the course and scope of employment.

To disqualify an employee because of a preexisting condition, an employer will have to prove that the employee's condition was solely responsible for the injury the employee sustained while in the scope and course of employment.

If, upon review of the claim, the DWC finds that an applicant has made two or more general injury claims in the preceding five years, the DWC will release the date and description of each injury to that individual's employer in writing or by telephone. If the employer requests information on three or more claimants, the DWC will require a written authorization from each claimant.

Recreational and Social Activities

Employees may not receive compensation for injuries that occurred during off-duty recreational, social or athletic activities, unless their participation was reasonably expressly or implicitly required by their employer.

Natural Disasters

Employees are disqualified from receiving compensation for injuries that arise from an act of God or natural disaster, unless their employment exposed them to a risk of injury greater than the risk posed to the general public.
Additional Out-of-State Compensation
Employees who are eligible for benefits under the TWCA cannot receive more than the benefits available to them under Texas law. Employees that receive higher workers' compensation benefits from another state are disqualified from receiving these benefits in Texas. Employees that receive lesser benefits from another state can recover only the difference between the out-of-state benefits and what they would have been able to recover under the TWCA.
Comply or PAY WorkComp Penalties
Though participation in Texas' workers' compensation program is optional, employers that do participate may face significant penalties if they do not comply with coverage or compensation requirements.
Texas Division of Workers' CompensationThe (DWC), a division of the Texas Department of Insurance (TDI), has the authority to enforce compliance throughout the state.
Administrative Penalties
Most TWCA violations are considered administrative violations, punishable by a fine of up to $25,000 per day, per occurrence. Each day of non-compliance is a separate violation.
When determining a penalty, the DWC will consider the seriousness of the violation, including its nature, circumstances, consequences, extent and the gravity of the act. The DWC will also consider any history of violations, the violator's good-faith behavior, any actions taken to rectify the consequences of the violation and any measures that are likely to deter future violations.
Penalties are only assessed after the violator has had an opportunity to defend itself.
Cease and Desist Order
The DWC can also enter cease-and-desist orders against employers and individuals who:
Commit repeated administrative violations;
Allow (as a business practice) the commission of repeated administrative violations; or
Violate an order or decision issued by the DWC.
The DWC may extend cease-and-desist orders before the violator has a chance to defend its conduct in cases where it believes a violator's alleged conduct will result in harm to the health, safety or welfare of another person. In these cases, alleged violators are entitled to a hearing within 30 days to defend their conduct.
Other Sanctions
The DWC may revoke an individual's license, certification or permit to practice in the field of worker's compensation. These sanctions may be appealed but must be observed until they are lifted.
The DWC also has the authority to reduce or deny a fee, to issue public or private reprimands and to refer and petition additional action from other licensing and disciplinary authorities.
Fraud
Under the TWCA, fraud is an administrative violation and a criminal activity. As an administrative violation, an individual commits fraud if he or she makes a false or misleading statement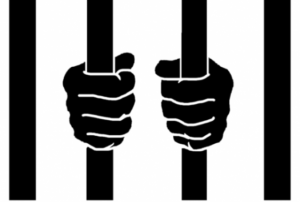 knowingly or with the intention of obtaining, altering or denying benefits. Making false or misleading statements includes misrepresenting or concealing a material fact and fabricating, altering or destroying a document.
In addition to paying administrative penalties, individuals who commit fraud are required to repay any funds they were not entitled to receive, plus interest at a rate determined by the DWC. In the alternative, an individual's benefits may be discounted to recover the loss.
Fraudulent activities may also result in criminal charges. The violations and penalties for fraud depend on the value of the benefits sought or received through fraud.
| | | |
| --- | --- | --- |
| Value of Benefits | Violation | Punishment |
| $1,500 or higher | State jail felony | Fine of up to $10,000, imprisonment between 180 days and two years or both |
| Less than $1,500 | Class A misdemeanor | Fine of up to $4,000, imprisonment for up to one year or both. |
Exemplary Damages
The TWCA allows the DWC and the courts to impose additional fines on violators as exemplary damages. This penalty is payable to the surviving spouse or dependents of a worker who died because of an intentional act or omission of the employer or because of an employer's gross act of negligence.
The penalties are called "exemplary" because they are intended to serve as an example and deter other employers from committing acts of gross negligence. If an employer commits gross negligence, it is irrelevant whether the injury was compensable.
Gross negligence under the TWCA is an act or omission which objectively involves an extreme degree of risk of harm to others. For gross negligence to take place, the employer must also have an actual, subjective awareness of the risk and must remain indifferent to the rights, safety or welfare of others.
More Information
Visit the Division of Workers' Compensation website for more information on workers' compensation laws in Texas.

---
This content is restricted to site members. If you are an existing user, please login. New users may register below.