The New Frontier of Employer/Employee Relations
Suggesting employers and employees have entered a new frontier in their relationship with each other could provoke a skeptical response along the lines of "everything old is new again."
While perhaps true in decades past, this time around some very modern forces have created a frontier unlike any healthcare that leaders have encountered before. A volatile blend of social connectivity, demographics, preventive medicine, regulatory intensity, and organizational interdependence create opportunity and danger for healthcare organizations.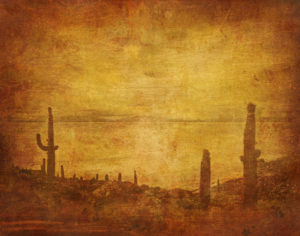 In this issue of HealthSure Headlines, we explore three aspects of the new frontier:
Social media risks and rewards
Shared responsibility of modern malpractice prevention
Dichotomy of employee demographics
---
Contents
Texas medical malpractice payouts rise 18.99% in two years
How to pull the Cyber Liability, Equipment Maintenance Switcheroo
Here We Grow Again: HealthSure Welcomes Nancy Krogh
---
The Social Media Shootout
Risk and Rewards in the New Wild West
By Brant Couch, CIC
The 19th Century's Wild West saw similar chaos compared to employers staring down the inherent threat of employee social media use.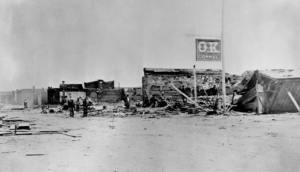 Tombstone, Arizona was a booming mining town thanks to the nearby discovery of silver. The Earp brothers, alongside Doc Holliday, fought to bring law and order in the infamous shootout of the Old West – the Gunfight at the OK Corral.
Where chaos and danger lurks
Social media has created a boom in human connectivity unlike anything we have seen before. To varying degrees, employees have been mining this technology for new ways to connect with friends, family, and colleagues. They are also connecting – often quite unintentionally – with a whole lot of strangers. These connections are where there is greatest potential threat.
Today, proactive healthcare leaders have replaced Wyatt Earp's Colt 45 with good policies and training that help their organizations pursue the benefits and mitigate the risks of social media usage by their employees.
Who's the bad guy?
While many healthcare organizations are using social media to engage with patients and consumers, one of the greatest fears is the inability to control the conversation. People will inevitably say something negative about the organization and, even if they are untrue, the damage to your reputation can be significant and long lasting. Internally, while the employer cannot completely control how their employees use social media, they can set forth policies that effectively reduce risks.
Best practices
Even though administrators and HR professionals constantly remind employees about the hazards of social media, people continue to use online communication like they use the telephone. They forget or ignore the fact they are creating a written record. What may at first be considered a private conversation about a patient case could violate a patient's privacy, even if no harm is intended.
A written electronic communication is not forgotten, does not get erased, and can be sent in the blink of an eye around the world. This is why healthcare leaders need to strap on their shootin' irons and get to work.
Mark J. Sullivan, a consultant with the independent audit, tax, and advisory firm, Grant Thornton, recommends implementing these six best practices for both organizations and employee's personal social media presence:
Assess: Develop a social media risk analysis and include IT, HR, legal, marketing and communications/public relations, along with the executive team.
Govern: Create a social media governance structure with clear roles and responsibilities. Senior management should direct the use and administration of social media.
Source: Appoint the appropriate professionals to be responsible for social media, given their knowledge and roles. For example, marketing professionals for social media, and marketing and audit or compliance professionals for monitoring and policy adherence.
Monitor: Keep an eye regularly on social media comments and postings across all platforms.
Manage: Create a due diligence process for managing third parties, including third parties who monitor your organization's social media.
Train: Make sure you regularly train employees on social media policies.
Tactical application
On a more tactical level, consider writing a social media policy into your employee handbook that clearly states your organization's position on employee use of social media.
For example, you may want to prohibit social media usage on company property for non-work related tasks. You may also insist employees use the same level of respect and good judgment on social media as they do when speaking with someone face-to-face. You can advise employees to be very mindful of the difference between speaking for themselves and speaking for their employer.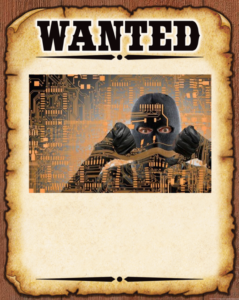 You will also need to include policies that protect intellectual property and confidential information. Most importantly, regardless of the policies you put in place, set clear consequences and consistently enforce your policies.
Big rewards offered
Enterprise Social Networking (ESN) is now big news. It gives employers the potential to mine the rich vein of opportunity created by our natural tendency to socialize.
Entrepreneur, an online business publication reports that in an organization with 100 employees, about 17 hours per week are spent clarifying information. That translates into $525,000 in annual wage and salary costs.
"When employees have the information they need, they can make better decisions, perform more productively and ultimately help your company's bottom line. In today's world, one of the best ways for co-workers to communicate is through an internal social network — something like a Facebook or Twitter, except used by your employees only.…companies with effective internal communications had 47% higher returns to shareholders, and the majority of companies currently using social-collaboration tools say they would plan to use more in the future."
Slack is one of the new in-office networks people are talking about. The company celebrated its first birthday in February 2015, along with the revenue it was generating from the 10,000 new daily active users signing up every week (adding to the 500,000 daily users they already had).
Companies like Comcast, Walmart, and the New York Times have bought into the promise that Slack improves office culture and creates camaraderie among workers. Perhaps the most practical benefit of all is Slack's ability to replace or reduce the need for group meetings. A recent survey from Clarizen, the creators of cloud-based project management software, showed that, "employed Americans spend an average of 4.6 hours each week preparing for status meetings and 4.5 hours attending general status meetings."
Replacing meetings with a social network for updates and collaboration can leave at least part of those nine hours free for more productive activity.
ESN notwithstanding, social media has its benefits
Even without an internal social media platform, a report prepared by Deloitte for Google states that allowing employees to use social media freely leads to increases in overall satisfaction, employee retention, and greater collaboration.
Are you the new marshal in town?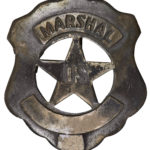 However you choose to deal with the impact of social media on the success of your healthcare organization, one thing is clear; you will have to do something. Why not start by contacting us to learn more about how HealthSure can protect your organization from this and other risks emerging on the new frontier?

---
Texas medical malpractice payouts rise 18.99% in two years
Modern prevention requires shared responsibility
After nearly a decade of steady decline, medical malpractice payouts have increased for the second consecutive year.
An analysis of data collected by The National Practitioner Data Bank (NPDB) showed a national increase of 4.4% from 2013. After a steady decline in payout amounts from 2003 through 2012, malpractice payouts started to rise in 2013 and continued to rise at a steady pace in 2014. If the trend continues, 2015 payouts could surpass $4 Billion.
On an informative infographic provided by Diederich Healthcare, the total 2014 payout in Texas was shown to be $100,792,300 – up 18.99% from 2012.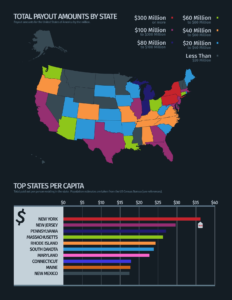 With payouts clearly trending upward after nearly a decade of decline, it is reasonable to expect malpractice insurance carriers will be taking a closer look at their rates.
What can be done?
There are two sides to the settlement cost coin. On one side we have tort reform aimed at limiting physician liability and capping payouts. On the other side is prevention.
Since 2003, when Texas changed its definition of medical malpractice to "wilful and wanton negligence," among many other substantial reforms, little else of substance has occurred since. It is interesting to note, as Greg Roslund, MD writes in an article published by Emergency Physicians Monthly, "The relationships between tort reform, malpractice costs, medical liability, and environment favourability are complex and nonlinear. Sometimes a state's legal culture can overwhelm tort reform laws favoring physicians or can protect physicians despite the absence of meaningful laws."
That leaves us with prevention as the place where physicians and healthcare leaders can make a significant and sustainable impact.
A philosophy that works
Of the many examples of successful initiatives that have measurably improved patient safety and reduced the instances of medmal cases, the Mountain States Healthcare Alliance (MSHA) is perhaps one of the most informative. A 13 hospital integrated healthcare delivery system based in Johnson City, Tennessee and recipient of the National Quality Healthcare Award has led the way in a strategy commonly called patient-centered care.
In an article published in Becker's Hospital Review, Vice President of Quality and Patient Safety Tamera Parsons describes the 10 patient-centered care guiding principles that have helped MSHA reduce its medmal liability:
All team members are considered caregivers
Care is based on continuous healing relationships
Care is customized and reflects patient needs, values, and choices
Knowledge and information are freely shared between and among patients, care partners, physicians, and other caregivers
Care is provided in a healing environment of comfort, peace, and support
Families and friends of the patient are considered an essential part of the care team
Patient safety is a visible priority
Transparency is the rule in the care of the patient
All caregivers cooperate with one another through a common focus on the best interests and personal goals of the patient
The patient is the source of control for their care
Prevention is the best prescription
There are some very basic strategies hospitals and physicians can employ to minimize the risk of a malpractice suit. In an interview with Jeffrey D. Brunken, President of Physician Insurer MGIS (published on the website Physicians Practice), Aubrey Westgate identifies four key areas essential to preventing occurrences that lead to greater medmal risk:
Prioritize physician communication: Great communication between physicians and patients can reduce malpractice risks in many ways. Studies show a trusting rapport motivates patients to disclose all relevant medical information which in turn reduces the risk of a diagnostic error or misstep leading to a lawsuit.
Perhaps of even more importance to risk management, great communication fosters a strong relationship with patients, which, also, according to several studies, reduces the likelihood a patient will sue if a problem arises. "Errors are always going to happen," Brunken says. "…reducing risk includes asking, 'How do you reduce the risk when bad things do happen?'"
Here are a few key communication strategies Brunken says physicians should employ when interacting with patients:
Don't dismiss (or appear to dismiss) the patient's concerns
Listen carefully
Set realistic expectations
Provide clear answers
"…always let the patient know, 'Hey, I'm listening to you. I'm hearing you. You can trust me. Tell me more,'" says Brunken.
Ask staff to step up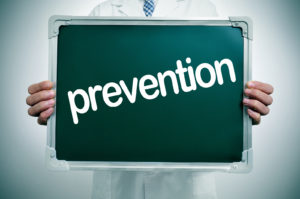 How well staff interacts with patients is just as important as a patient's interaction with their physician. Poor customer service can lead to patient dissatisfaction and increase in the likelihood of a lawsuit. "It's highly important that every interaction leads to patients feeling they are going to somewhere that is highly competent and values their contribution."
Here are four ways to ensure that your staff is not putting you at risk:
Require excellent professional etiquette. Staff members need to be cognizant that their conversations with other staff – such as discussions about kids, TV shows, and so on – may be overheard by patients. Those conversations, especially if inappropriate, can be very off-putting to some patients.
Make sure staff members explain delays. Long waits, with little or no explanation, are very frustrating to patients. To reduce the frustration, staff should explain delays to patients and share regular updates.
Train for difficult encounters. Angry or demanding patients who take their frustration out on staff, are more likely to sue when these situations are not handled appropriately.
Extend your eyes and ears. Ask front-desk staff to observe patient behaviors and emotions as they leave your facility. If patient appears to be upset as they leave, a follow up call from a physician or manager can make a significant difference.
Have strong policies and procedures
Policies and procedures can mitigate malpractice risks in two ways:
They can prevent a problem from occurring that could lead to a lawsuit
If you are sued, they can reduce the likelihood the lawsuit will be successful.

"Demonstrating that you followed a procedure or the policy, regardless of what it is, shows good faith," says Brunken.
Here are the major areas where policy can go a long way.

Employee expectations: Encouraging staff to deliver great customer service, and clarify your expectations regarding teamwork, attitude, etiquette and other "soft" social skills.
EHR use. Continuously train and update staff and physicians about the safe transfer from paper records to electronic.
Scope of practice. Every type of clinician within your organization must have a documented scope of practice. This include tasks each can perform, the type of patients they can see, and the supervision required.
Care protocols. Establish protocols for follow-up on patient tests and referrals, calling in new prescriptions and renewals, handling appointment cancellations and no-shows, patient complaints, and patient privacy.
Telephone triage. Specify who can answer what type of questions. Set a standard for documenting questions and answers.
Have great documentation
Accurate records serve two purposes: they help prevent a lawsuit, and, if a patient sues you, records play provide significant protection by proving what did or didn't happen. Always take both of these factors into consideration when deciding what and how much to document.
A rule-of-thumb for physicians is to document the same way they would teach a first-year resident to do so.
The bare minimum: documentation of informed consent. Knowing your state's informed consent laws and adhering to them closely is a start. You may want to take things a step further and stick to informed consent even for procedures not required by law. The concept is simple: Tell patients about all risks and likely outcomes and document that they have reviewed the risks and outcomes.
Document that you have collected and evaluated prior medical history and prior medical visits. Record how the prior medical history influenced the diagnosis.
Document the instructions for care that you provide. This includes the patient's response to those instructions.
Best medicine needs a back up
When prevention fails, protection steps in. HealthSure's unparalleled focus on healthcare enables us to precisely evaluate your medmal risks. We look for gaps and overlaps and ensure your insurance does what you expect, every time.
Call us to learn more about how you can protect yourself and your organization.

---
How to pull the Cyber Liability, Equipment Maintenance Switcheroo
Join us at the NWTHA conference, August 11th 3 pm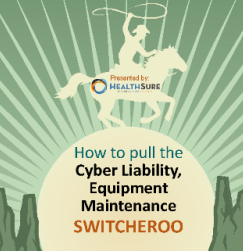 In the increasingly complex world of risk and insurance, you would not normally associate Cyber Liability insurance with Equipment Maintenance Contract alternatives. That is unless you were relentlessly focused on controlling cost and your bottom line.
Join HealthSure's President Brant Couch and Account Executive David G. Hampton with special guest Jeff Turner, CEO of Moore County Hospital, for a panel discussion on how to save money while better managing an old risk (equipment maintenance and repair contracts) and how to best use your savings to pay for an emerging risk (cyber liability).
During this unique discussion between cyber liability experts and TORCH administrators who have successfully pulled the "switcheroo," you will learn how to:
Reduce equipment maintenance costs by as much as 20%
Precisely determine your cyber liability insurance needs
Use innovative strategies to control costs

---
Simplicity key in managing five different generations
Chances are, your organization employs members from at least four of the five generations currently alive today. Those generations are:
The Silent Generation/Traditionalists: Born approximately between 1928 and 1945
Baby Boomers: Born approximately between 1946 and 1964
Generation X: Born approximately between 1965 and 1979
Generation Z: Born approximately starting in 1996
Having this many generations in the workforce is unprecedented. And, if your organization does not effectively address the generation-specific needs of its employees, chances are you will soon be at a competitive disadvantage and possibly mired in a continuous stream of conflict. You may also be missing valuable opportunities.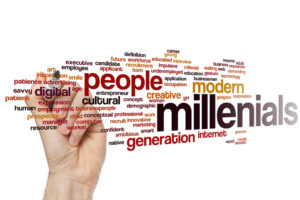 Generally speaking, Generation Z (youngest) and Traditionalists (oldest) make up less than 5% of the workforce. The rest is roughly evenly divided between the other three generations. While Generation X have been the dominant generation in the workplace, a recent Pew Research report says Generation Y (Millennials) is now dominant. This trend is accelerating as more Boomers approach retirement and more Millennials find work.
The benefits of benefit flexibility
A common mistake is to assume everyone loves your current health plan. Employers who continue to provide a traditional, one-size-fits-all benefits program will likely experience increasing difficulty when it comes to finding and keeping different types of employees.
By offering compensation, benefits, and incentives that satisfy the needs of each generation's unique perspectives, attitudes, and values, an employer can recruit and retain better employees and, surprisingly, receive a greater return on each dollar they spend.
Take a close look at your plan and assess its relevance and appeal to each employee generation. Boomers, for example, are retiring later in life than previous generations. As they age, they tend to want more time off as opposed to increased compensation. The younger generations tend to value flexibility and the opportunity to acquire new skills.
Healthcare providers in particular can have a significant advantage in offering on-site health facilities and nutritionists. Likewise, giving full medical benefits to older workers who move to part-time status can help you hang on to these skilled employees, which is cheaper than training new workers.
Conflict resolution = productivity
A 2014 survey by the Association for Talent Development and Joseph Grenny, author of Crucial Accountability shows conflict between generations has a negative impact on productivity. 90% of all survey respondents agreed that generational conflict was wasting their time. More than one third reported wasting five or more hours weekly because of persistent, unresolved conflict between generations.
While each generation has some form of conflict with one or more of the others, Baby Boomers and Millennials have the hardest time with each other.
The survey found Baby Boomers thought Millennials and Generation X lack focus and discipline. They also noted Millennials as arrogant. Gen Xers reported Baby Boomers resist change, lack creativity, and are dogmatic, sexist, and defensive. Surveyed Millennials said Gen Xers are slow to respond and poor problem solvers. Millennials agreed with Gen Xers in their appraisal of Baby Boomers.
Simple tips for reducing conflict
Consider generational specific traits: Try to clearly determine if a conflict is generational, or if some other factors are the cause. For example, Traditionalists and Baby Boomers do not like to be micromanaged, while Gen Y crave specific, detailed instructions and are used to hovering authorities. Generational components almost always cause or contribute to a conflict; knowing this gives you new ways to resolve it.
Consider the values at stake: Each generation has a distinct set of values they are trying to protect. Boomers value teamwork, cooperation, and buy-in; Gen Xers prefer to make unilateral decisions and flying solo.
Get it out into the open: Conflicts can be resolved more easily when each generation shares their perceptions. For example, when a Traditionalist finds a Gen Yer's lack of formality and manners offensive, the Gen Yer may feel the older employee does not respect their opinions and input.
Use generational specific solutions: Try to work with the differing sets of attitudes and expectations, not in spite of them. A frustrated Boomer can be turned into a mentor for the Gen Yer who is seen as entitled and lacking experience.
Leverage common and complementary characteristics: Traditionalists and Generation Ys both value security and stability. Traditionalists and Boomers resist change. Gen X and Gen Y value workplace flexibility and work-life balance. Boomers and Gen Z are most comfortable with diversity and alternative lifestyles. Gen Y and Gen Z are technologically adept and committed to socially responsible policies. Putting two and two together can work wonders.
Share generational wisdom: Every generation has wisdom that can be valuable to the next. Traditionalists and Boomers have a wealth of knowledge and tricks of the trade that younger workers need. Gen X employees are widely known for their fairness and mediation abilities. Gen Y workers are technology wizards. And Gen Z employees hold clues to future workplace, marketing, and business trends.
Need some help?
Our experience shows an organization's success is directly related to the degree to which the goals of individual employees are aligned with those of the employer. If you would like your benefits program's effectiveness when it comes to meeting the needs of your organization while balancing the needs of the different generations, we can help.

---
Here We Grow Again
HealthSure is pleased to announce a new
member of the team, Nancy B. Krogh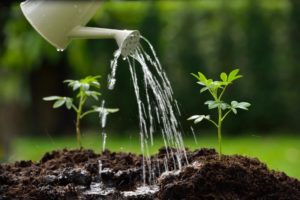 As the healthcare industry continues to evolve, managing the associated risk and insurance is more demanding and sophisticated. To ensure we make it simple for you to prosper in this increasingly complex environment, we are continuing to expand our team.
Nancy brings an extensive resume of experience in commercial lines insurance within the healthcare industry, and a high level of customer service and team leadership. Nancy will be working closely with the rest the HealthSure team to assure our clients continue receiving the high level of service they are accustomed to having.
She joins us after managing large accounts and serving as team leader at Catto & Catto in San Antonio. Prior to Catto & Catto, Nancy was a senior account manager at Alliant Insurance Services in Dallas, an Insurance Consultant to Children's Medical Center in Dallas and an Account Executive with Lockton Insurance Agency. Nancy brings expansive experience in healthcare and a strong foundation in team leadership and client relationship management.

---
Have you seen this person?
HealthSure is adding to our team of "A players"

HealthSure Offers:
Flexible work arrangements and work from home options
Performance bonuses, full benefits package
Frequent social and community events
Company paid professional development; learn from the best
A strong culture of empowerment, teamwork, and support to advance your career
Available Opportunities
You are a confident Employee Benefits professional enthusiastic about client service and career development. Coming from a general agency, your desire to work in a niche industry with healthcare executives is an exciting next step in your career. You have excelled in employee benefits for at least 3 years and now it's time to work on a team that can use your insurance and healthcare reform knowledge to support experienced brokers who are looking for a true A player.
You've touched all the pieces of a book of business and now it's time to take on all the challenges necessary to get to the next level in your career. Fulfillment comes from supporting the employee benefits department, leading enrollment meetings, developing proposals, working with carriers and utilizing your excellent communication skills.
Office Administrator

With a proven background of organizational skills you have a strong ability to multitask under varying degrees of pressure. You want to make more of a difference working with top professionals in their field. Having worked in office administration for at least 5 years; you are ready to start the next chapter in your career with a growing and dynamic company.
Every day will offer tremendous variety, as your responsibilities will encompass executive assistance, sales support and general office administration. You will have the opportunity to interact with everyone on the HealthSure team and create a positive impact on their success as well as yours.
Our endorsements and awards are great, but our employee's happiness and growth determine our success. HealthSure has that true small company environment, but all the world class resources.
If you have seen this person (perhaps in the mirror), please contact Jennifer Fudge our Director of Operations.

---
This content is restricted to site members. If you are an existing user, please login. New users may register below.