---
Contents
You're Fired! Will Trump repeal Obamacare?
Recruiting and Retaining Millennial Workers
2017 Health Care Compliance Highlights
Cyber Alert: HHS Warns HIPAA Entities About Phishing Email
---
You're Fired! Will Trump repeal Obamacare?
Does it matter when rural hospitals challenges remain unchanged?
By Brant Couch, CIC
With a new president at the helm of healthcare reform (or is it re-reform, un-reform… or perhaps de-reform???), determining what will or will not change and how it will affect your rural hospital is as complicated as it gets.
For example, what does Donald Trump actually mean when he says, "We have to repeal it (Obamacare) and replace it with something absolutely much less expensive. And something that works, where your plan can actually be tailored. We have to get rid of the lines around the state, artificial lines, where we stop insurance companies from coming in and competing."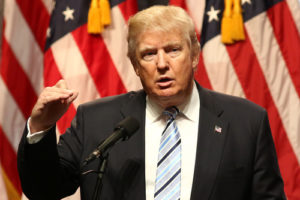 While many have attempted to understand President-Elect Trump's intent and predict his possible actions, even the best have done little to clarify matters. For example, what can a healthcare leader do with Trump's spokesperson, Kellyanne Conway's recent comments? "There's no question that there will be different health insurance coverage in this country under President Trump," but also added that "some people, some experts, say it could take years to complete the process."
It's a lot like trying to read tea leaves.
As it appears your world is not about to become less complicated any time soon, we thought a simple list of the challenges ahead might provide the tonic you need to embrace what the New Year brings. As a starting point, we turn to something President-Elect Trump said back in October "In a time of limited resources, one must ensure that the nation is getting the greatest bang for the buck."
Five fundamental challenges: everything old is new again
In a time when rural hospitals and most healthcare providers are expected to do more with less, getting the "greatest bang for the buck" means successfully meeting these five fundamental challenges:
Cost control
Communication effectiveness
Wellness that works
Compliance certainty
Administrative efficiency
Sound familiar? Yes indeed, these are the same challenges you faced in 2016, 2015… you get the picture. The order of priority may shift from year to year but these five are always on your plate. Let's take a closer look at each of them.
All roads lead to cost control
We put cost control first because successfully meeting the other four challenges will ultimately have a positive impact on your bottom line. Here are three cost control strategies that are sometimes overlooked and often underutilized:
Specialty drugs
Direct contracts
Medicare pricing strategies
Specialty drugs: If you're not utilizing the federal 340b program and flagging specialty drugs to make sure you are getting the best pricing – you are leaving money on the table. Here's a simple example: If just two or more people on your plan are suffering from cancer or certain chronic diseases, the prescription drug costs could be an extra $30,000 – $40,000 per person, per month. A mechanism to flag high cost drugs early, drive generic forms or even administer drugs inside your own facility can be a game changer on reducing costs.
Direct contracts: While rural hospitals are relatively large, meaningful employers in their communities, they cannot provide the specialized or advanced healthcare services available in major cities. The nearest larger city typically has at least two hospital systems. Your cost savings can be substantial when you enter into a direct contract with one of them and then drive most of your employees' health care needs there.
We say "if" because you can't always make this strategy work. There are special circumstances that must exist and the negotiation of the contract is always highly nuanced. Our experience shows however, that when successfully put in place, a direct contract can result in six-figure savings for a rural hospital.
Medicare pricing strategies: This is a simple strategy that takes some sophistication to put into place. Flagging large claims for scrutiny by ERISSA attorneys, who then pursue carving back the network discounted price to a Medicare price, can reduce the cost of a claim by as much as 40 – 60 percent.
Communication effectiveness counts
A study conducted by Towers Watson has long been regarded as the gold standard when it comes to understanding the impact communications has on the value employees see in their health benefit program.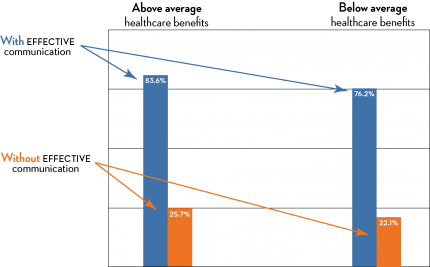 The same study concludes that, "high-performing companies don't shy away from tough messages. They make communication a priority and use every tool available to reach out to a workforce in desperate need of information and direction… Employees are always looking to the company to put organizational and benefit changes into perspective and to tell them what they need to do differently to succeed. Highly effective communicators say more, not less. They acknowledge when the employment deal is different, and they train managers to communicate effectively and manage differently at all times, but especially during times of uncertainty."
Our experience has proven the validity of this study time and time again. For example, we know that a top-notch enrollment experience is essential. It takes a little more time and effort, but we have found that one-on-one enrollment is most effective versus just a town hall and/or online portal. And, it's just the beginning; communication has to be ongoing after enrollment. Encouraging an ongoing conversation with your employees through newsletters, benefit fairs and hidden paychecks reinforces the value and the good work started in enrollment.
Beyond value perception, informed, educated employees are much more likely to be great stewards of the healthcare dollars you spend on their behalf. It starts with employees who understand what is available and make great decisions when choosing the best options for themselves and their families. And, when they need to access their benefits, they make responsible utilization choices.
Effective communication creates an informed, engaged and financially responsible workforce… in other words; effective communication is a form of cost control.
Wellness that (actually) works
There is a type of healthcare reform that actually works. It's called employee wellness. Think about it: when you execute a wellness program with tangible consequences and rewards for employees (as opposed to a "feel good" program), you are getting to the heart of the matter – literally!
It is becoming easier for employers to access the data they need to design and deliver wellness strategies based on the real needs of their employees.
To be effective, wellness programs must:
Proactively identify the risk of health problems
Deliver the resources and guidance employees need to avoid health problems and minimize the impact of existing chronic conditions
Keep healthy employees healthy
Can you think of a better way of controlling cost than reducing the occurrence and severity of healthcare claims?
Compliance certainty takes two
The concept we champion to ensure our clients avoid the penalties, fines and hidden costs that occur as a result of a compliance breakdown is simply this: Staying ahead of ever-changing rules and regulations is a shared responsibility.
By this we mean it is up to your benefits advisor to proactively provide the most current and relevant information and it is up to you and your HR team to act on this information. Instead of promising a cure-all compliance solution, we have proven it is much more effective to be open and honest about the employer's starring role in creating compliance certainty. Don't know where to start or don't think you have the team in house to tackle the issues? There are resources out there to help. We can help you navigate this too.
You may think embracing shared responsibility will create more work for your HR team… and it does if you only compare it to the popular alternative of assuming your compliance risk is being covered. But, if you compare it to the amount of work your HR team will be forced to do when a compliance issue arises, you will see an ounce of honest prevention is worth many tons of reactive cure.
Get tech right for administrative efficiency
Technology empowers administrative efficiency. Sounds simple, right? Well conceptually it is, but when you get down to the execution layer, you find a web of complexity that can defy even the very best of intentions.
Consider this analogy: Every year, golf club manufacturers trumpet the wonders of their latest, greatest drivers. And, every year, tens of thousands of golfers spend $500 or more hoping to cure their driving ills. For a few it works. For most, all they've acquired is the ability to drive the ball 50 yards further into the woods!
Just like the golfer with a flawed swing, an organization with flawed processes quickly finds technology only accelerates and magnifies the problem. Which leaves us with a simple rule: getting tech right starts with having sound, proven processes in place.
You're hired!
As the world around us continues to evolve, as complexity creates new, unforeseen risks, keeping things simple is essential. Trying to deal with everything that comes your way is a recipe for paralysis. True leadership comes from knowing where you are headed and being steadfast and clear about what matters most to the success of your hospital. True leadership knows when to let go and how to empower accountability to those they choose to trust.
There is a tremendous amount of expertise available to you as you step forward to meet the five fundamental challenges we've touched on here. Because it is our mission to help you succeed in the increasingly complex word of risk and insurance, we invite you to contact us with your questions, comments and ideas.

---
Recruiting and Retaining Millennial Workers
As baby boomers continue to retire, many vacancies in your work force will be filled by the next generation: millennial workers. Current estimates forecast that millennial workers will comprise 50 percent of the labor force by 2020 and 75 percent by 2025.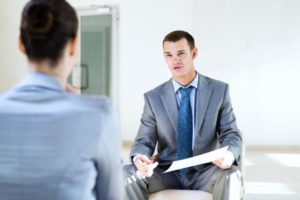 There is no doubt that recruiting the millennial generation can bring hardworking, enthusiastic employees who are eager for new opportunities to your company, but recruiting and retaining these workers is different than it was for prior generations. You can make the most of millennial workers by taking a new approach to recruiting and retention.
What do millennials want?
According the Gallup Study, "The State of the American Workplace," millennials are the most disengaged of all working generations and the most likely to say they will leave their jobs in the next 12 months if the job market improves. However, while nearly half of actively disengaged millennials want to find new jobs, only 17 percent of engaged ones do.
So, how does an employer engage its millennial workers? Millennials who are engaged usually have a strong sense of what their organization stands for. Find ways to help these employees verbalize and internalize what the company's mission and purpose means to them.
Additionally, the 2012 study, "Maximizing Millennials in the Workplace," conducted by the University of North Carolina Kennan-Flagler Business School, offers four suggestions.
The study found that millennials want their employers to have four critical traits, including:
Coaching. Millennials were raised with constant coaching and feedback and expect it to continue in the workplace.
Collaboration. Employers should be clear about the big picture so employees understand their roles.
Measures. Millennials were raised with a lot of structure and evaluation rubrics and are accustomed to understanding how they will be judged and assessed. They expect these metrics to continue in the workplace, so employers should define clear and consistent job assessment criteria.
Motivation. Millennials want a work environment that is comfortable and inspires them to contribute without fear of being criticized.
Recruiting and Retaining Millennial Workers
Recruiting and retaining employees from this generation can be different than traditional techniques previously used by many organizations. Here are some ideas for recruitment and retention.
Have existing millennial employees assist in your recruiting efforts.

These individuals can go to job fairs and discuss the day-to-day details of their jobs while also touching on some topics that may interest other millennial workers, such as company philanthropy efforts or flexible scheduling.
A company executive should also attend any recruiting sessions to support younger employees and answer questions.
Avoid PowerPoint presentations when possible, and instead impress them with videos and other new technology.

Since many younger workers watch YouTube and log on to social networking sites regularly, try reaching them using these platforms. However, a presentation done with animation software can interest them as much as a well-designed website.
Flash presentations are also instantly customizable, so you can gear your presentation to your audience.
Recruit employees online using LinkedIn, job boards, career building sites and industry-specific forums. Many millennial workers look to these sites before thinking of applying to companies in a more traditional way.
Allow potential employees to apply virtually through your company website or through a career site. Avoid using paper applications that are tedious and take a lot of time to fill out.
Connect your employees with the issues that are important to them.

Millennial workers want to find substance in their lives, which includes their careers. To motivate them, offer on-staff career coaching so employees can move around within the company and hold different positions. This will produce loyal employees who want to stick with your company for the long haul.
Whatever the look and feel of your organization, recruiting and retaining the future of your workforce is essential. For more assistance and information on how to do so, contact HealthSure today.

---
2017 Health Care Compliance Highlights
Certain changes to some ACA requirements take effect in 2017 for employers sponsoring group health plans, such as increased dollar limits. To prepare for 2017, employers should review upcoming requirements and develop a compliance strategy.
Here are some of the requirements effective in 2017. Note this list is not exhaustive and may not be applicable to you. Please contact your HealthSure representative with any questions regarding your health care compliance.
Cost-sharing Limits: For the 2017 plan year, the annual limit on total enrollee cost-sharing for essential health benefits (EHB) is $7,150 for self-only coverage and $14,300 for family coverage.
Health Flexible Spending Account (FSA) Contributions: The ACA limits an employee's pre-tax salary reduction contributions to a health FSA each year. The limit is increased to $2,600 for 2017.
Summary of Benefits and Coverage (SBC): A new SBC template and related materials were released for use beginning on or after April 1, 2017.
Reinsurance Fees: Health insurance issuers and self-funded group health plans that provide major medical coverage must pay fees to a reinsurance program for 2014–2016. Fully insured plan sponsors do not have to pay the fee directly. Reinsurance fees do not apply for 2017 and beyond, although the 2016 reinsurance fees will be paid in 2017.
Health Plan Affordability: An applicable large employer's (ALE) health coverage is considered affordable if the employee's required contribution for the lowest-cost self-only coverage that provides minimum value does not exceed 9.5 percent of the employee's household income for the taxable year (adjusted to 9.69 percent for plan years beginning in 2017).
Section 6055 and 6056: For the 2016 calendar year, reporting deadlines under Section 6055 and/or Section 6056 are as follows:

Information returns must be filed with the IRS by Feb. 28, 2017 (or March 31, 2017, if filed electronically); and
Written statements must be furnished to individuals by March 2, 2017. This reflects a 30-day extension of the furnishing deadline provided in Notice 2016-70.
Please contact your HealthSure representative for more information on this or any other compliance-related topic.

---

CYBER ALERT: HHS Warns HIPAA Entities About Phishing Email
The Department of Health and Human Services (HHS) is warning HIPAA covered entities and business associates about a phishing email that disguises itself as an official communication from HHS' Office for Civil Rights (OCR) regarding its HIPAA audit program.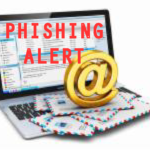 According to OCR's alert, the phishing email appears to be an official government communication, and targets employees of HIPAA covered entities and business associates. The email prompts recipients to click a link regarding possible inclusion in the HIPAA audit program. The link directs individuals to a non-governmental website marketing a firm's cyber security services. This firm is not associated with HHS or OCR.
The phishing email originates from the email address OSOCRAudit@hhs-gov.us and directs individuals to a non-governmental website. This is a subtle difference from the official email address for the HIPAA audit program, OSOCRAudit@hhs.gov, but this subtlety is typical in phishing scams.
ACTION STEPS
Covered entities and business associates should be aware of this issue and take note that official communications regarding the HIPAA audit program are sent from the email address OSOCRAudit@hhs.gov. If you have a question as to whether you have received an official communication from OCR regarding a HIPAA audit, you should contact OCR via email at OSOCRAudit@hhs.gov.
Contact HealthSure to determine your cyber liability insurance needs.

---
Small but important print
This communication is designed to provide a summary of significant developments to our clients. Information presented is based on known provisions. Additional facts and information or future developments may affect the subjects addressed. It is intended to be informational and does not constitute legal advice regarding any specific situation. Plan sponsors should consult and rely on their attorneys for legal advice.
©2017 HealthSure. All Rights Reserved.
©2016 Zywave. All Rights Reserved.
This content is restricted to site members. If you are an existing user, please login. New users may register below.