Most organizations utilizing Alternative Risk Transfer ("ART") solutions (captives, risk retention groups and other self-insured arrangements) rely on their team of advisors to navigate day-to-day management and deal with the threats and opportunities arising from unexpected changes. In the complex world of ART solutions, it often becomes increasingly challenging to coordinate and manage the future given what you know; and even more challenging, given that which you don't know.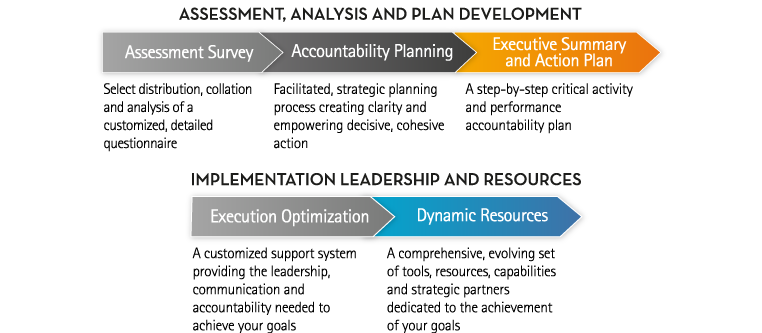 Strategic Advisory Services simplify your ability to:
Develop, implement, and manage your future through accountable strategic planning
Review and evaluate ART advisors and align incentives when needed
Align the governance structure to achieve the Vision Goals of the organization
Educate and nurture board members to see beyond status quo
Strategic Advisory Services delivers an accountable and transparent advisory process for:
Building consensus among your board and your members
Enhancing the effectiveness of your advisors
Developing and implementing a practical action plan to assure the long-term financial viability of your ART solution
Our advisory process brings simplicity and order to what is quite often a complex and chaotic situation. By identifying and separating the most relevant issues from those that are peripheral, our unique process enables you to reduce dependency on commercial insurance, maximize the protection of assets and enhance the value your ART solutions create for owners and related stakeholders.
Getting Started is Simple
We're always available for an informal conversation. Click here or call 1.888.665.1539 to contact one of our senior advisors.