NEVER GO IT ALONE
HealthSure's clients benefit from leveraging three essential elements in the risk and insurance management game.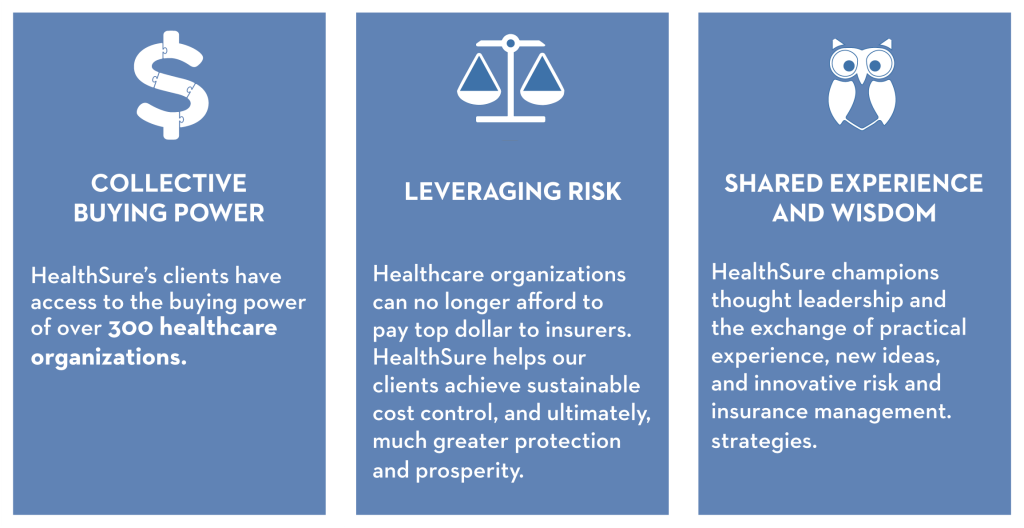 Areas of focus
Group Buying Programs
Risk Sharing Vehicles: Captives, Risk Retention Groups, PEOs
Employee Benefits
Property Insurance
Liability Protection
Workers Compensation
eMCA: Equipment Maintenance Contract Alternatives
and much more
At HealthSure:
Bringing collaboration between key healthcare groups, associations, and our clients
Creating an unmatched client experience
20+ years with a singular healthcare focus and thought leadership

HealthSure is a risk consulting and insurance agency focused solely on the healthcare industry. For over 20 years, over 300 healthcare organizations have come to rely on us to prevent surprises, protect all their assets, and make sure their opportunity to prosper is unimpeded by risk. Our clients include community hospitals (private and non-profit), hospital governing boards, physician groups, long-term care facilities, specialty healthcare providers, and medical technology companies.